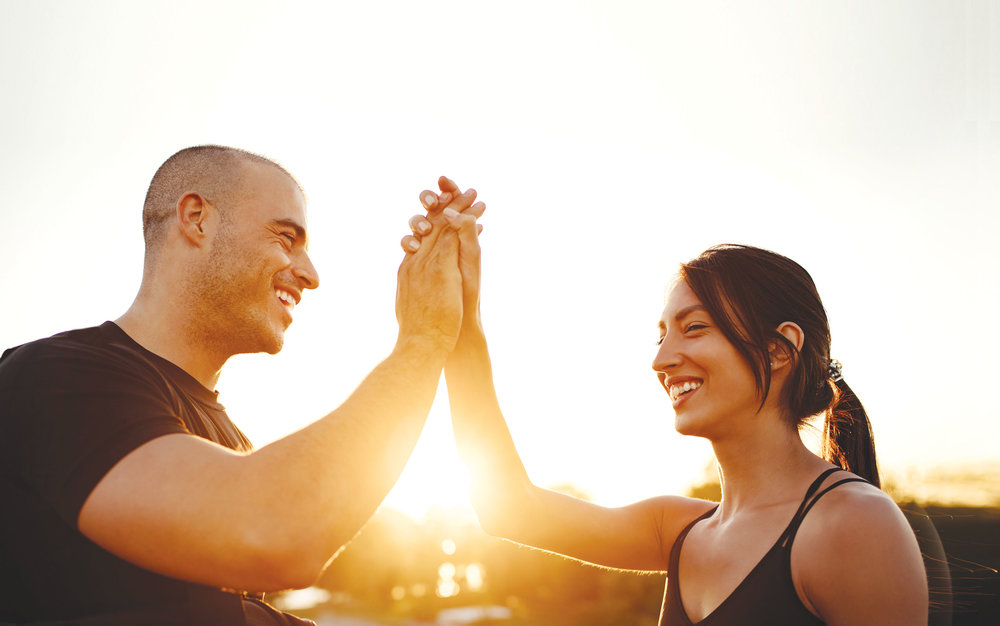 Your complete wellness program starts here.
At My Health Coach Now (MHC-Now), we understand that wellbeing is a lifestyle, not a fad. So, our goal is simple, to help you do the right thing, on a regular basis, to achieve sustainable, on-going wellbeing.
Whether you're an individual looking for a path to better health, an employer group in search of a quality wellness solution, or a healthcare provider interested in population health management, MHC-Now provides a power, cost-effective, and easy to implement solution.
Start working toward a better you today. Our structured yet flexible 4 and 6-month programs guide you through a process that blends just the right amount of the technology, education, engagements, and incentives that let you create personalized wellbeing programs that can change your life.

Your program at your fingertips.
Included in MHC-Now is our B-Fit Mobile app that connects your favorite wellness device and workout spots with your MHC-Now account. You can use B-Fit to earn wellness points, track your workouts, and check-in to our group events and activities. All from one super-easy to use smart App.
B-Fit Mobile is integrated with MHN-Now and the two work together to improve health, reduce healthcare costs, increase knowledge, help employers get the optimal return on their investment in employee healthcare and financial benefits.
Easy & Effective Employee Wellness solution.
The concept is easy. A simple, centralized virtual "Go to Place" place where employees can access all their benefits, take advantage of the HR services, participate in the wellbeing program where they are rewarded for their physical, mental, and financial activities.
And Benefits Optimization makes it simple. We manage everything, from recruitment to completion, so there's no strain or additional effort on your staff or personnel.
To find out how My Health Coach Now (MHC-Now) and B-Fit Mobile can help your organization realize the benefits and rewards of a healthy, engaged workforce, Give us a call (914) 630-2385.